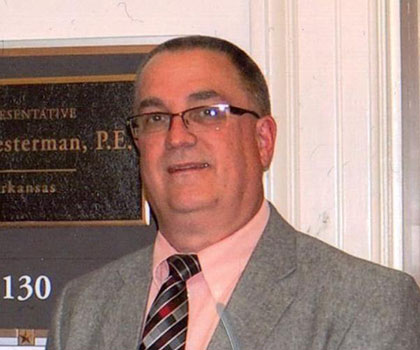 Dale Barber began his career in retail with Walmart in 1978. He worked his way up from stockman to store manager and buyer. After 14 years, he left to open his own business.
Dale, along with his wife Amy, opened United Pawnbrokers in Jonesboro, Arkansas, in 1992. Over the last 22 years, United Pawnbrokers has grown not only as a pawnshop but also as a firearms dealer. In 2008, United Pawnbrokers became the number one Springfield dealer in the nation. Since that time, Dale has continued to grow the business on a national level, launching BuckSnort Firearms, a firearm and accessories website earlier this year.
Dale has served on the Arkansas Pawnbrokers Association Board of Directors since the early 2000's. He is an active member at Central Baptist Church in Jonesboro.
Dale has been married to Amy for 34 years and they have one daughter and son-in-law, Brittney and Michael Johnson.